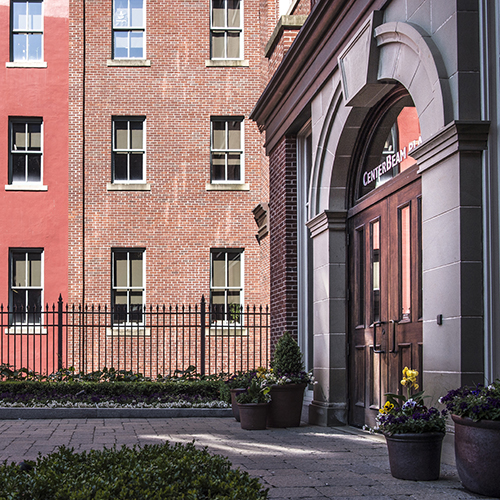 Commercial Properties: Driven by sustainability
Commercial Properties is taking sustainability on the road, with the recent installation of vehicle charging stations at two of its properties.
"To us, it's giving people the confidence to invest in the technology," says Megan Scott, operations analyst and sustainability coordinator with the Saint John-based property management company. "We believe it's a technology that will be upon us very quickly."
Along with charging stations, the company also recently added an electric car, a Chevy Bolt, to its fleet, which already includes a number of Smart Cars.
"Really, I don't understand how every company isn't thinking this way," Scott says. "For every company that has a fleet of vehicles that don't need to be big, it just makes sense."
Commercial Properties has long been ahead of the curve when it comes to sustainability.
In 2009, Somerset Square, in Saint John, was the first commercial building in Atlantic Canada built to LEED Gold standards. A number of other Commercial Properties holdings are certified under the BOMA BEST Sustainable Buildings program.
The company scrupulously tracks energy and water consumption and uses the Energy Star Portfolio Manager to track and improve energy efficiency.
Other efficiency measures include LED lighting, occupancy sensors, and waste and recycling programs. In 2017, it diverted almost 3,800 kilograms of recyclables from the landfill, as well as more than 240 kg of batteries, and 2,200 kg of electronics.
"We've just started implementing very elaborate waste audits," Scott says. These show a building's diversion and capture rates, which is how much recyclable material makes it to that stream, versus the landfill.
Research shows green offices have lower operating costs and higher value. They can also make for happier, more productive, and healthier employee tenants, and have even been linked to less absenteeism.
"You spend eight hours a day at work, five days a week, so having sustainability practices on a large scale can make a large impact," Scott says. "And, if people do this at work, they might take it home, too."