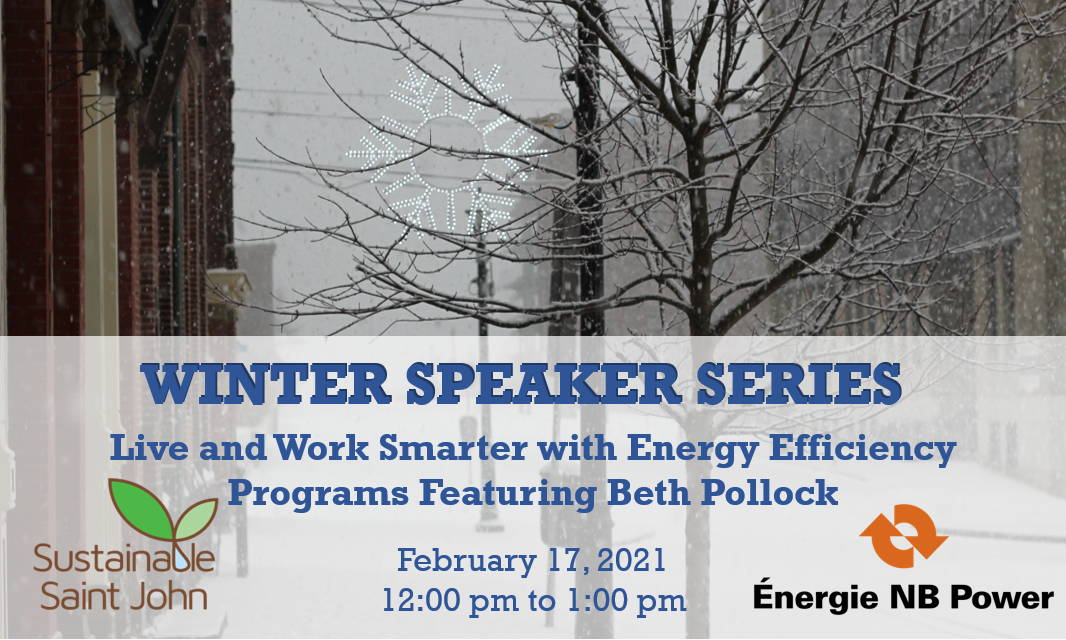 Watch Now!
Online Speaker Series: Live and Work Smarter with Energy Efficiency Programs with Beth Polluck
February 17, 2021 12:00 pm
Join us later this month as we welcome Beth Pollock to speak about the NB Power Efficiency Programs and how you may be able to save on energy this year. Energy efficiency programs help New Brunswick homes and businesses lower their energy bills, reduce maintenance time and costs, increase comfort and safety, and decrease their carbon footprint. Learn how to take advantage of NB Power's suite of incentives available to all New Brunswick homes and businesses.
Beth is a broad-based program delivery manager and marketer with over twenty-five years of experience in delivering innovative programs and services to the people of New Brunswick. Beth worked with NBTel and Bell Aliant for 13 years marketing and developing internet and digital TV services before moving into the world of Energy Efficiency over a decade ago. As Senior Manager of Energy Efficiency Services at NB Power Beth supports a dynamic team that helps New Brunswick residents and businesses benefit from energy efficiency. There has never been a more exciting time to be in the energy industry! 
Watch Now!