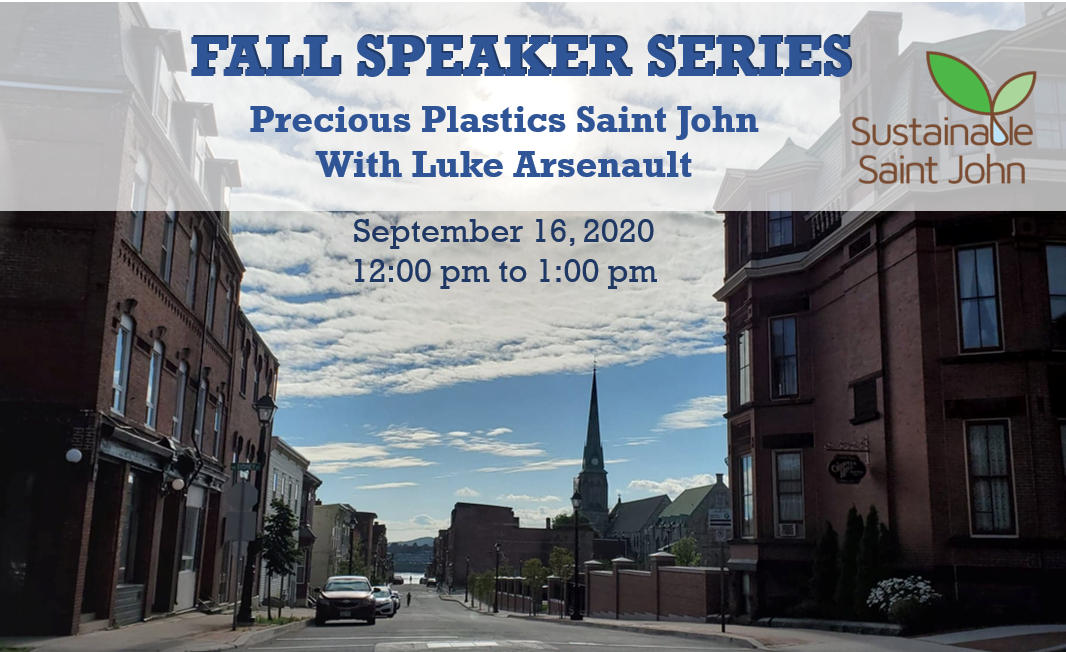 Watch Now!
Online Speaker Series: Precious Plastics Saint John with Luke Arsenault
September 16, 2020 12:00 pm
Wednesday, September 16, 2020 from 12:00 PM – 1:00 PM
Precious Plastics Saint John is a plastic waste recycling company that transforms everyday plastic waste of almost every variety into various products such as tiles, beams and decking, 3D printing filament, and other custom plastic products. They convert the waste plastic into green versions of plastic products that consumers already want and need. In this presentation, the founder Luke will talk about the problem of plastic waste, explain what his business does and hopes to do, as well as answer any and all of your plastic recycling questions.
Luke Arsenault is the founder of Precious Plastics Saint John which is a social enterprise and recycling business that takes a variety of plastic waste types and transforms them into local products using small scale manufacturing. Luke has a background working with nonprofits and environmental NGOs and received his Bachelors of Philosophy in Interdisciplinary Leadership at UNBF two years ago shortly before starting PPSJ.
Watch Now!