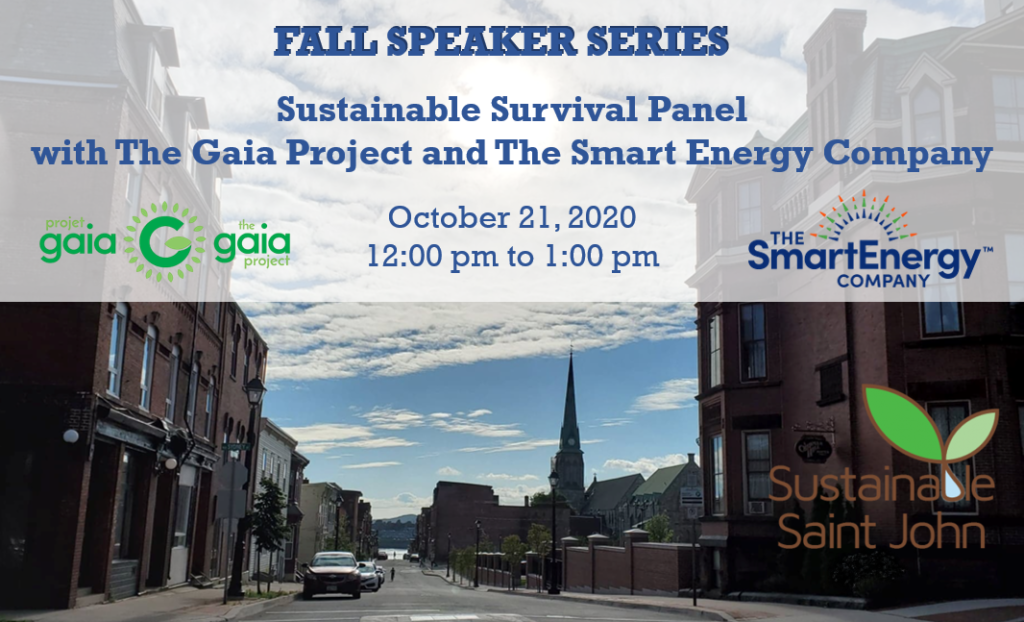 Online Speaker Series: Sustainable Survival Panel
October 21, 2020 12:00 pm
The Smart Energy Company and The Gaia Project will share lessons learned, hidden opportunities, and how they have survived sustainably throughout the pandemic. Join Sarah and Jane as they discuss the trials faced over the last few months while learning how to safely operate during a pandemic.
Sarah Barrie, COO, Operations Manager
The Smart Energy Company helps New Brunswick businesses create a pathway to sustainable energy and a carbon-neutral future.
Jane Burchill, Communications Manager 
The Gaia Project has been working for over 10 years in NB schools empowering youth to act on climate change through education