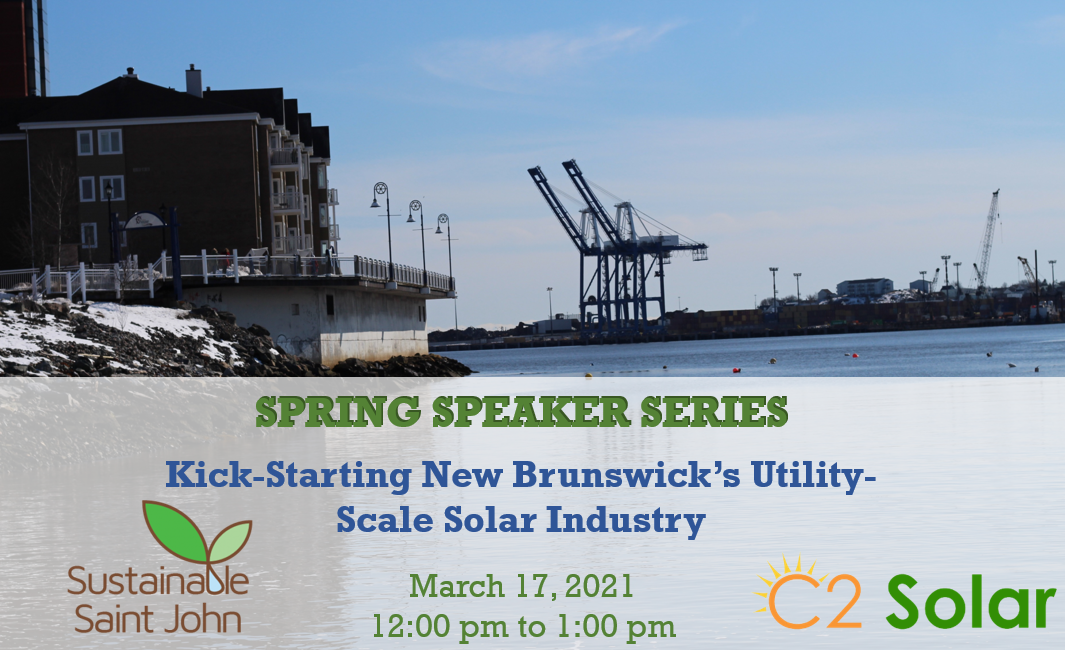 Watch Now!
Spring Speaker Series- Kick-Starting New Brunswick's Utility-Scale Solar Industry
March 17, 2021 12:00 am
Join us later this month as we welcome Fraser Forsythe to speak about C2 Solar and Project Violet, a 10MW utility-scale solar farm. C2 Solar is a company deeply rooted in New Brunswick that was founded to foster local investment in renewable energy and other energy technologies, all with the aim of driving economic development and furthering New Brunswick's reputation as a regional energy leader.
Fraser Forsythe is a Grand Manan native and electrical engineering graduate of UNB, and began his career in telecommunications starting with Bell Canada and NBTel. Fraser moved on to start his own company and later join companies such as Fundy Communications, C1 Communications, NB Power, and Canaport LNG. He will tell you that this career experience has brought him to understand the necessity of producing clean, sustainable, and domestic energy supply right here in New Brunswick.
Watch Now!