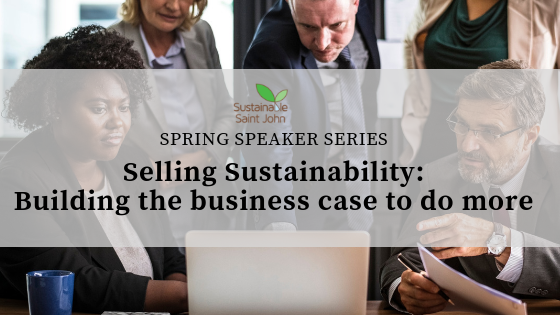 Spring Speaker Series- Selling Sustainability: Building the business case to do more
Chris Peterson, Associate Director with Anthesis Group will be drawing on his 14 years of experience working with global 1000 firms to make the case for and drive sustainability.  He will share insights on the process of selling sustainability internally, helpful frameworks, examples and key lessons learned.
A delicious lunch will be provided!
When: Wednesday, March 20, 12 PM to 1 PM
Where: ConnexionWorks 1 Germain St #300, Saint John, NB E2L 4V1
Cost: $15.00