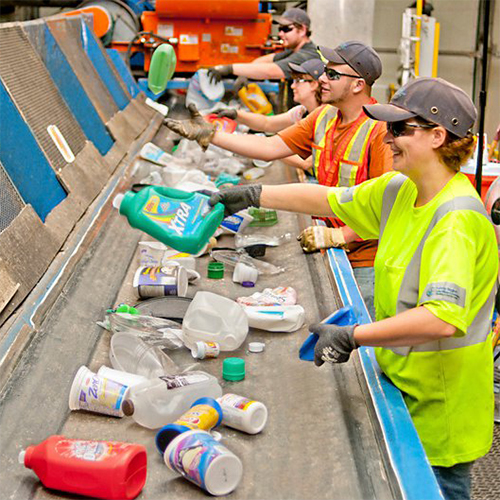 Fundy Regional Service Commission: Waste not, want not
The Fundy Regional Service Commission is one of only two landfills in New Brunswick with both compost and recycling programs, and the first in Atlantic Canada to produce electricity.
"We really are leading things," says Brenda MacCallum, public relations and program development officer.
The commission's double-pronged approach to sustainability focuses on high-impact waste diversion programs as well as energy capture at its landfill in Grand Bay-Westfield.
"Composting and recycling are the biggest bang for the buck," MacCallum says.
Compost captures 40% of household waste, slightly less than recycling, but more sustainable overall. For starters, it stays in the community, unlike recyclables, which are mostly shipped to other provinces or countries for processing. And compost is collected in a single bin, versus recycling's multiple streams.
"Compost is by far the most sustainable diversion program that's out there," she says.
And Fundy is the only landfill in the province selling the end-product back to the community.
"We produce it here, and then we return it to gardens and lawns in the region," MacCallum says. "So, it's the full loop."
The commission's other major sustainability initiative is its landfill-gas-to-energy program, which captures methane, a greenhouse gas 21 times more potent than carbon dioxide.
Instead of polluting, the commission captures it to produce electricity. Connected to the energy grid, it fuels some 200 households a year, as well as providing on-site power.
Throughout all the commission's programming is a strong interest in education and community engagement.
Some 2,5000 students visit the facility each year. And staff are always coming up with fun new ways to spread the sustainability message.
Last year, for the first time, they held a very successful yard sale of items that should not have been sent to the landfill, including new sporting equipment, and refurbished wheelbarrows.
"We're always looking for the next program," MacCallum says. "We're always changing things."