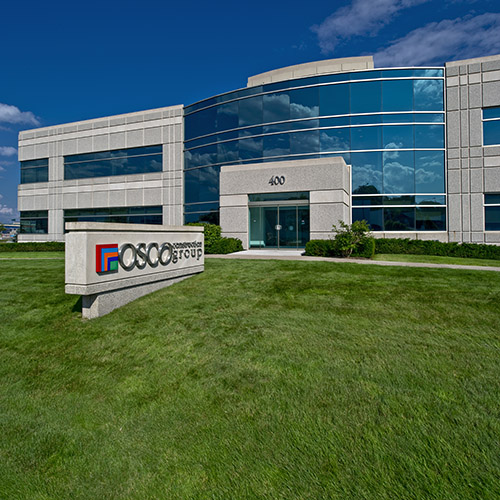 OSCO: Building for the future
April Glendenning loves to spread sustainability at work; even stalking out the company compost bins during Canadian Environment Week, to reward colleagues she catches putting waste in its proper place.
"I want to bring environmental issues to the front of people's minds," Glendenning, Environmental Manager at the OSCO Construction Group, says. "A lot of times, in industry, people only think of production, so it's my way of raising awareness."
Glendenning's role includes performing annual environmental audits for each of the OSCO Group's 23 steel, concrete and construction operations. In her travels to the Group's various locations across the Maritimes and the Eastern US, Glendenning sees a lot of great sustainability practices that go beyond regulatory obligations, which she then shares across the organization.
On a recent visit to an OSCO Concrete plant in PEI, for instance, she noted how workers there took a proactive approach to capturing waste. Rather than cleaning up excess form oil used in the moulding process after the fact, workers at this facility put down a layer of absorbent material before spraying the mould. This simple act resulted in less labour, fewer cleanup materials, and less waste disposal.
"It all translates into cost," she says. "It's with those practices of being proactive, that you can save money and the environment at the same time."
Such practices also extend to the OSCO fleet, whose rigorous maintenance program minimizes unplanned repairs and lost time.
OSCO's sustainability practices run the gamut; from swapping out water coolers for reverse-osmosis filtration systems; to installing motion-sensor lighting in offices; to waste reduction in industrial operations, such as making blocks from leftover concrete.
"We operate with the goal of having as little waste as possible," she says.
It's a continuous area of improvement. Glendenning says OSCO is always looking for new technologies and techniques to reduce their environmental footprint even more.
"We always want to be better," she says.